Fifth Third Bank Receives Model Risk Manager Award From Celent for ON Climate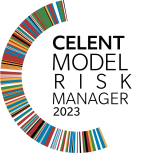 CINCINNATI, March 29, 2023 /3BL Media/ - Fifth Third Bank, National Association has been recognized by Celent as a winner of a Model Risk Manager award for Responding to Emerging Risks, specifically climate change risk assessment. Celent is a global research and advisory firm for the financial services industry.
Celent's annual Model Risk Manager Awards recognize the best practices of technology usage in different areas critical to success in Risk. Nominations are submitted by financial institutions and undergo a rigorous evaluation process by Celent analysts. Celent evaluates submissions on three core criteria: the degree of innovation, technology or implementation excellence and demonstrable business benefits.
"Fifth Third is actively integrating climate risk into our Risk Management Framework and planning for scenarios that reflect climate change," said Kevin Quatman, director of Climate and Reputation Risk, Fifth Third Bank. "We have integrated solutions that are enabling our Company to develop a strategy not only to manage risk but also to improve transparency around the Bank's emissions across our portfolios."
"The Model Risk Manager Awards recognize how financial institutions are using technology to change the face of risk management and compliance," said Alenka Grealish, principal analyst, banking, Celent. "Fifth Third should serve as an inspiration to others looking for strong examples of best practice implementation that will have a truly meaningful impact on business results and the industry overall."
Fifth Third implementation of ON Climate, an application developed by OakNorth, is enabling it to develop its climate scenario analysis capability, quantify climate risk in its commercial loan portfolio beyond nine quarter stress tests, guide future conversations with commercial borrowers, support the bank's climate leadership through disclosure and prepare for any future climate-related regulations. For more information, consult the Bank's 2021 Task Force on Climate-related Financial Disclosures Report.
About Fifth Third
Fifth Third is a bank that's as long on innovation as it is on history. Since 1858, we've been helping individuals, families, businesses and communities grow through smart financial services that improve lives. Our list of firsts is extensive, and it's one that continues to expand as we explore the intersection of tech-driven innovation, dedicated people and focused community impact. Fifth Third is one of the few U.S.-based banks to have been named among Ethisphere's World's Most Ethical Companies® for several years. With a commitment to taking care of our customers, employees, communities and shareholders, our goal is not only to be the nation's highest performing regional bank, but to be the bank people most value and trust.
Fifth Third Bank, National Association is a federally chartered institution. Fifth Third Bancorp is the indirect parent company of Fifth Third Bank and its common stock is traded on the NASDAQ® Global Select Market under the symbol "FITB." Investor information and press releases can be viewed at www.53.com. Member FDIC.