Event-Based Scenario Analysis
Take a granular, bottom-up approach with a forward-looking view of performance
Managing risk in an ever-changing world
Most banks take a historical view of their loan book, and don't price loans based on future performance. Scenarios at most banks are also theoretical in nature and don't provide actionable insights. Events such as trade wars, pandemics, natural disasters, and climate change are by their very nature situations that are hard to predict or plan for. OakNorth Credit Intelligence analyzes similar events in the past, but because no two are the same, those views are supplemented with forward-looking data, which take into account future challenges that may arise.
UNLOCK EFFICIENCY
Save time that goes into analyzing sector events, interim financials, and planning the annual review workflow in a better informed way.
Analyze with accuracy
Re-run scenarios on loans quickly and easily, on a regular basis, using real-time data
Get granular
Take into account the individuality of each business using sector-specific metrics
The pandemic proved banks need to rethink their methods and start using real-time data to avoid lending mistakes in turbulent and unpredictable times.
Unlock efficiency
By incorporating scenario analysis, historical trends and peer performance into monitoring and reviews, banks are able to take a risk-based approach to action, unlocking efficiency and improving profitability.
Analyze with accuracy
By supplementing existing risk models, you are able to bring more timely information, reporting, and rigor to the control process. Our robust, independent framework provides an effective challenge to the qualitative overlays that most banks apply to scenarios.
Get granular
Our solution provides banks with a granular, bottom-up, forward-looking view of your loan portfolio across 274 industry forecast models, with extreme granularity (L5 NAICS code analysis). Our machine learning and fundamental data models rapidly contextualize borrower financial performance using sector-specific insights and scenarios, peer analysis, and anomaly detection. This enables banks to build an understanding of your portfolio at the granular loan level, taking into account how metrics such as cash flow could be affected by changes in the economic cycle.
"We can't rely on the old ways of assessing risk. We need to have the tools to be more responsive to these different types of recessions, which is why OakNorth's (Credit Intelligence) software is going to be a very important product for a lot of banks."
Daryl Moore
EVP, Chief Credit Executive at Old National Bank
"OakNorth (Credit Intelligence) enabled us to take a granular, bottoms-up approach, with a company-wide view of credit quality and industry exposure. As a result, we identified the most vulnerable businesses and took proactive measures to support them."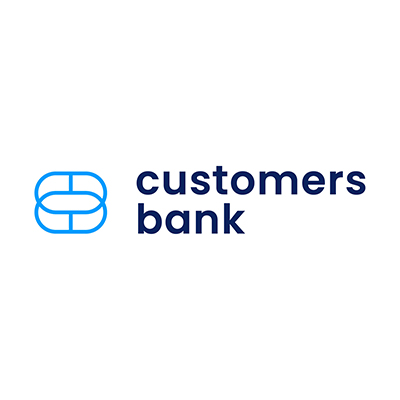 Sam Sidhu
PRESIDENT & CEO AT CUSTOMERS BANK
TAKE THE NEXT STEP
Request a demo
Request a personalized demo to discover what ON Credit Intelligence can do for your bank.
What We'll Cover:
What makes our technology different
How rapidly you'll see results
Ease of installation and cost benefits
Current customers and outcomes