Modern Bank's Unique Approach in helping businesses through the Covid-19 crisis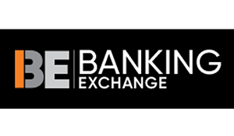 April 13, 2020
According to some experts, banks will need to process approximately 50 times their normal annual volume in the next 30-60 days under the Paycheck Protection Program, which is putting immense pressure on participating lenders.
Modern Bank N.A., a commercial bank headquartered in New York City, is leveraging a solution to scale its operational capacity and enable it to more efficiently process the anticipated influx of loan demand within its existing risk management framework of operational controls, as they agreed to join the United States government's effort to distribute at least $600 billion in payroll relief to American businesses.
Modern Bank is tapping a credit analysis and monitoring platform called OakNorth. Modern Bank will provide  businesses with less than 500 employees with loans up to $10m to cover payroll costs, interest on mortgages, rent,  and utilities according to a press release.
Modern Bank is expecting a massive influx of applications. OakNorth has designed an online workflow specifically for banks participating in the Paycheck Protection Program, to help with document collection and end-to-end process streamlining.  It will also provide participating banks such as Modern Bank with additional operational capacity through pre-screening of applications. It is a fully cloud-hosted solution.
Bippy Siegal of Modern Bank said,  "As a commercial bank built by entrepreneurs, for entrepreneurs, Modern Bank is led by a team that leaped at the chance to be a part of the solution in the midst of the COVID-19 pandemic. The CARES Act's Paycheck Protection Program gives us the opportunity to serve our existing clients, as well as a much larger universe of commercial clients, who are racing against the clock to get the funds they need to support their valuable businesses. Working closely with our partners at OakNorth, we were able to move quickly to put in place the solution in alignment with our institutional mission: to deliver superior products and services that empower our clients to achieve their individual financial goals – for their businesses, for their family, and for themselves."
Modern Bank N.A. is a full service national bank that focuses on banking for entrepreneurs, so the small business loans was already a core focus for the bank. The bank relies on a technology platform aimed at passing on savings to its customers through low overhead.
Read the full article here.