Supporting businesses that have the biggest impact
The 'Missing Middle' are businesses that are the most significant contributors of economic and employment growth, yet still struggle to access fast, flexible debt finance. Distinct from start-ups or micro businesses, the Missing Middle have developed productive and profitable business models, so by giving them access to finance, you enable them to scale and in doing so, improve productivity, employment, and GDP growth across communities.
It's in our DNA
OakNorth Credit Intelligence was founded to address the middle market funding gap
Leading the way
Lending to scale-ups and growth business drives economic growth
Empower your team
Support relationship, risk and transaction managers
An underserved market, your next opportunity
Most banks' existing systems cannot support the bespoke loan structuring, granular analysis and 360-degree portfolio monitoring needed to manage loans to the Missing Middle efficiently. It is also cost-prohibitive to do so, meaning these businesses are starved of the capital they need to thrive and scale.
"Commercial lending has been characterized by slow, commoditized, computer-says-no lending, rather than fast, bespoke, customer-centric lending. The mainstream banks have not prioritized it, leaving many businesses feeling overlooked and underserved. These businesses are the Missing Middle."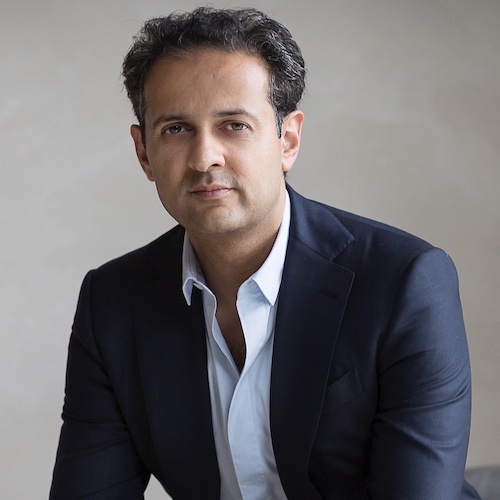 RISHI KHOSLA
Co-Founder and CEO, Oaknorth Bank
It's in our DNA
In 2005, OakNorth Credit Intelligence co-founders, Rishi Khosla and Joel Perlman, were looking for a working capital facility to support their growing business, Copal Partners, a financial research firm they'd founded three years previously. They approached numerous high-street banks in the UK where the business was headquartered and kept getting variations of the same response - "the computer says no." Despite being a profitable business with strong cash flow and retained clients, none of the commercial banks were willing to lend to them. It was too small a ticket to offset the costs the bank would incur in doing a fundamental assessment of their business and structuring a finance facility for their needs. This experience of trying to secure a loan as a growing business stuck with them, so after Moody's acquired their business in 2014, they set out to address the Missing Middle funding gap.
Leading the way
Providing the Missing Middle with capital has always been highly important – especially now as communities and economies rebuild post-pandemic – but most banks have not found this easy to do. This is because they simply don't have the data and analytical capabilities to develop a granular, forward-looking view of each business, and many still use antiquated and paper-based processes requiring a huge amount of human inputs. Finding the optimal balance between offering a great customer experience and managing the cost to serve has therefore proven difficult. Loans are either too big for automated decision models or too small for the unit economics of banks' manual approach to make commercial sense. Through leveraging the ON Credit Intelligence Suite, banks can more effectively support the Missing Middle and in turn, enable job creation, productivity and GDP growth.
Unlocking efficiency and empowering your team
Powered by the ON Credit Intelligence Suite, your Relationship, Risk, and Transaction Managers can develop much deeper and more consultative relationships with borrowers, make immediate credit decisions, anticipate challenges and propose solutions. This in turn will help minimize defaults, drive growth, enhance the customer experience, and improve efficiency and profitability.
Missing Middle making headlines
In an interview with CNBC, OakNorth Credit Intelligence co-founder, Rishi Khosla, explains how the unprecedented events of COVID-19 have made supporting the Missing Middle even more crucial.
Take the next step
Request a demo
Request a personalized demo to discover what ON Credit Intelligence can do for your bank.
What We'll Cover:
What makes our technology different
How rapidly you'll see results
Ease of installation and cost benefits
Current customers and outcomes